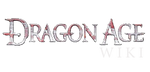 Hi, welcome to the Dragon Age Wiki! Thanks for your edit to the Talk:Defending the Collective page.
I hope that you will stick around and continue to help us improve the wiki.
Please leave a message on my talk page if I can help with anything! -- Tierrie (Talk) 22:53, 18 January 2010
Bonus Skills
Edit
That's an insightful piece of information you pointed out. If you feel up to it, go ahead and add the information in the Urn of Sacred Ashes page. You may also summarize it in Arl of Redcliffe with a link to the full description. That way it is available in both pages. Give it a shot! -- tierrie talk contr 23:03, January 18, 2010 (UTC)
I may, but I have Alistairesque worries about editting. And I'll likely want to playtest a bunch of angles. Gar, hope I still have a save near there. XxSylphxx 02:12, January 19, 2010 (UTC)
Done. I also added this information for the LAndsmeet as that was also previously missed. XxSylphxx 03:13, February 25, 2010 (UTC)
Future Project
Edit
Community content is available under
CC-BY-SA
unless otherwise noted.