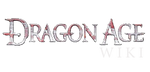 Hi, welcome to the Dragon Age Wiki! Thanks for your edit to the Forgotten Verses page.
I hope that you will stick around and continue to help us improve the wiki.
Please leave a message on my talk page if I can help with anything! -- Snfonseka (Talk) 14:20, November 27, 2009
Screenshots
Edit
Great to see more screenshots uploaded :D--Mytharox 22:44, December 4, 2009 (UTC)
You will want to see this.
Edit
I am discussing removing one of the pictures that you uploaded. If you are interested in keeping them up then go to these pages.... Talk:Maker and Maker. Balitant (talk) 20:30, March 25, 2011 (UTC)
Pictures
Edit
You know.... Since you have been uploading many many pictures (which for the most part is a very good thing) could you keep an eye out for a picture of Cavril? Balitant (talk) 23:44, March 25, 2011 (UTC)
Another picture.
Edit
I'll take you up on that offer from the other day if you don't mind....I made a page a few days ago for Arvaarad, the qunari we see during Shepherding Wolves, and I don't have a picture for it. If you have one can you add it to the page? Balitant (talk) 23:41, March 26, 2011 (UTC)
Ser Varnell
Edit
I just made a really stupid mistake while trying - and trying being the operate word - to upload a screenshot from Ser Varnell during Offered and Lost and overrode whatever picture you posted of him. Since I'm sure your picture was a close-up of him, could you re-upload it?
Thanks in advance
Community content is available under
CC-BY-SA
unless otherwise noted.