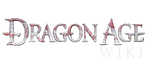 Hi, welcome to the Dragon Age Wiki! Thanks for joining! I hope that you will stick around and continue to help us improve the wiki. Please leave a message on my talk page if I can help with anything! -- King Cousland (Talk) 01:09, July 25, 2012
Hey thanks! I liked your ideas as well, and commented on your blog. I've already started writing my next one. Keep your eye open for it!
--The Milkman | I always deliver. 00:42, July 29, 2012 (UTC)
Good observation. Hopefully they mix it up a bit with Dragon Age III.
--The Milkman | I always deliver. 23:39, July 30, 2012 (UTC)
Honestly , to have made it to the popular blogs section on your first blog like you have isn't bad at all. I'm afraid the only advice I could really offer is blog about things that will interest users, but judging by your companions blog you're doing that already. There aren't really any tricks to it though. Good luck and I look forward to reading more

.

King Cousland | Talk   14:26, July 31, 2012 (UTC)
Community content is available under
CC-BY-SA
unless otherwise noted.