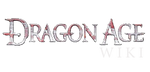 Hi, welcome to the Dragon Age Wiki! Thanks for joining! I hope that you will stick around and continue to help us improve the wiki. Please leave a message on my talk page if I can help with anything! -- D-day (Talk) 19:16, 25 November 2011
Reply to posts
Edit
A recent comment you have left in "Forum:" WTF " Moments in Dragon Age (SPOILERS)" has been reverted. Please do not insert comments within someone's reply as it makes it seems that all of these replies belong to someone else as they are not signed. It's also similar to interrupting someone's speaking IRL.
You are welcome to add your thoughts back as one message. You can salvage your comments here through the forum post's history. --D. (talk · contr) 22:40, January 22, 2012 (UTC)
I enjoyed talking with you. Almostinsane (User talk:Almostinsane) 01:19, December 16, 2012 (UTC)
Community content is available under
CC-BY-SA
unless otherwise noted.