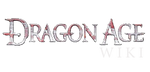 Hi, welcome to the Dragon Age Wiki! Thanks for joining! I hope that you will stick around and continue to help us improve the wiki. Please leave a message on my talk page if I can help with anything! -- Loleil (Talk) 12:14, 19 March 2011
Codex entries
Edit
I've got them directly from the game files, all you have to do is to decrypt the talktables (with this little tool). Most codex entries can be found in core_en-us.tlk, but you still need to know what exactly you're looking for, because it's very hard to navigate in there. Conveniently the complete core_en_us.txt can be found here.
So I'm actually a lazy bum;-) --ShardofTruth (talk) 09:42, May 8, 2011 (UTC)
Licensing
Edit
Just noticing you're changing the permission for the images you have uploaded. Note that permission is actually the licensing part, so it should be BioWare. You can state in the source that you took the screenshot though. You don't have to change them yourself, as these will be done automatically when I'll get the time. :] --D. (talk · contr) 15:53, June 19, 2011 (UTC)
Ah ok. The whole "no license" message I'm getting had me worried when I uploaded a new pic minutes ago. Anyways, I'll undo the recent permission changes. =) --TyraelMM3 (talk) 16:01, June 19, 2011 (UTC)
That change was made recently (it appears automatically if you use that particular template and there's no licensing). I'd like to point out that just because it has no license does not mean it gets deleted. The message on Special:Upload may say that, but we don't really do it (I never deleted an image based on that). I'll make some changes with the tool. Anyway, you don't have to worry about that! --D. (talk · contr) 16:08, June 19, 2011 (UTC)
File information
Edit
You don't need to actually add a second licensing summary if you use Template:Information (in "permission"). Essentially, permission is the same as licensing. When you upload a new picture, just ignore the dropdown menu.
Additionally, the "uploader" was deprecated a while ago as it doesn't serve any purpose (since you're already given attribution in the file history—it's rather redundant).
Anyway, thank you for helping with the pictures. :] --D. (talk · contr) 02:23, July 10, 2011 (UTC)
I've just noticed a few pictures you uploaded onto the wiki. I wanted to ask what kind of armor the particular female character is wearing in them? It looks really cool and I wondered if it was from Origins/Awakening/ or even modded? Thanks EzzyD (talk) 15:45, February 26, 2012 (UTC)
It looks really cool lol. Thanks for the answer. Cheers EzzyD (talk) 19:44, February 26, 2012 (UTC)
Project Aeducan
Edit
Hello there! I am just letting you know that the Community Project you signed up for is now active! Please check here for more info. Also don't forget to join us in IRC, it's important!
Yours,
20:17, December 20, 2012 (UTC)
Community content is available under
CC-BY-SA
unless otherwise noted.