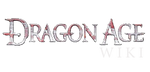 Hi, welcome to the Dragon Age Wiki! Thanks for joining! I hope that you will stick around and continue to help us improve the wiki. Please leave a message on my talk page if I can help with anything! -- Loleil (Talk) 12:29, 7 September 2010
New look
Edit
Hey Tsavi! You have a valid concern but what you're seeing so far has nothing to do with Project Flemeth. This new style you're seeing is a result of the recent Wikia rollouts and Project Flemeth is the answer to that. We want to minimize the impact of Wikia's new fixed width design so we are working to make sure the pages are compatible and to make the best use of our now limited horizontal space. I left a much more detailed message at the project's page. I welcome you to come and tell us what you don't like about the changes, and give suggestions on how we can make the best of it. -- tierrie talk contr 00:13, October 21, 2010 (UTC)
Could you clarify what you meant by the quest display. Did you mean the info box? -- tierrie talk contr 01:59, October 27, 2010 (UTC)
It is very rare for an article to have two info boxes side by side. We want to be careful not to over simplify our data into tables and info boxes. Where possible, we should rely on good articles to convey our points. Most quest pages should only have one info boxes on it unless it is a collection of quest pages like List of side quests in Dragon Age: Origins. I agree that Quests to change though and if you're willing to work on it all the much better. Keep in mind that the title "Quests" compromises of every quest in game and not just the 4-5 main ones. So, a list like the ones in Side Quests (Origins) is much better suited.
My suggestion is to write a description about the quests. Break them into sections and then in each section describe that section then link to something like List of side quests in Dragon Age: Origins. It would be more "wiki" in nature and much more pleasant to read. -- 

tierrie

 talk contr 03:01, October 27, 2010 (UTC)
Community content is available under
CC-BY-SA
unless otherwise noted.