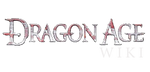 Hi, welcome to the Dragon Age Wiki! Thanks for joining! I hope that you will stick around and continue to help us improve the wiki. Please leave a message on my talk page if I can help with anything! -- King Cousland (Talk) 15:08, March 25, 2013
World of Thedas Images
Edit
Hello! :) You recently uploaded several images from WOT. Thank you very much for doing this! They've been extremely useful and much appreciated...going to the Rivain, Elven Pantheon and Fade pages, respectively. The effort is greatly appreciated! --WardenWade (talk) 11:59, June 10, 2013 (UTC)
Image galleries
Edit
Hello, please see DA:IMAGE. Per the guidelines there should only be about 12 images per gallery in the articles. Kelcat (talk) 20:54, February 20, 2014 (UTC)
Inquisition image
Edit
Hi. You keep adding the same image to Dragon Age: Inquisition page every time it is removed. The image shows very little and adds nothing to the page. Aditionally the image limit was reached and no more images should be added if none are removed. I would ask that you stop adding this particular image. Henio0 (talk) 20:52, March 8, 2014 (UTC)
new images
Edit
hello
from where did you got this new images? - JH EP - Talk - Contribs 06:00, March 25, 2014 (UTC)
Image file names
Edit
Hello there! Please use names in the files which you upload in the wiki that describe what the image is about. Files which have 20 numbers as a name do not help other users find images in the wiki.
06:47, June 7, 2014 (UTC)
Gallery images
Edit
I know you've been informed several times about exceeding gallery limits as per DA:IMAGE. Please stop adding new images to a gallery that exceeds the maximum allowable amount. If you've got images you think are more important than the current ones, replace them, don't add. Thanks. --♫ Kelcat Talk 00:01, September 26, 2014 (UTC)
Art of Dragon Age: Inquisition images
Edit
Hi there, I see that you uploaded several images from The Art of Dragon Age: Inquisition. While we appreciate your efforts, you may be aware that the book has previously been subject to a major leak which BioWare themselves called piracy and acted to stop. As such, I have to ask that you not upload any images of this nature until the book's official release on November . Thank you.

King Cousland | Talk   20:02, November 7, 2014 (UTC)
Uploading images
Edit
Please follow our Image guidelines when uploading images. All images must have a description (including a source of the image if necessary), a license, and be categorized properly. Unused images that don't have licenses may be subject to deletion. --♫ Kelcat Talk 23:21, November 13, 2014 (UTC)
Community content is available under
CC-BY-SA
unless otherwise noted.