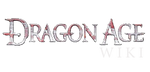 Hi, welcome to the Dragon Age Wiki! Thanks for joining! I hope that you will stick around and continue to help us improve the wiki. Please leave a message on my talk page if I can help with anything! -- D-day (Talk) 12:42, 24 April 2011
Something
Edit
Morrning, Ser Pounce, i had something i need your opnion on. leave me a message on my talk page with the time of you joining the chat so that we can talk, thanks--Aleroth Sarenford (talk) 03:26, May 22, 2012 (UTC)
Hey! You asked if this is the only wiki where you are allowed to be even if you don't have anything to say. Each wiki's policy is different depending on their community. Ours does not have an exclusion policy and we welcome everyone who has played Dragon Age. We do encourage people to contribute but we also do not kick people for leaving their keyboards :) -- tierrie talk contr 01:46, August 17, 2013 (UTC)
Socking?
Edit
Check this guy out. What do you think? :P By the time I'm writing this he hasn't done anything banworthy but I'm just leaving it here just in case. --

22:22, February 24, 2014 (UTC)
Questions concerning DA
Edit
hey teyx i've got a question for you in dao after you've defiled the urn of sacred ash you can tell genetivi the truth ! ( he call you a monster and then he leave ) does this change anything in the slide-show/epilogue and also can you go to his house in denerim to kill him ? ( i tryed posting my question in the forrum but no one answer and strangly each time i log in the chat room everybody is sudently away )DragonInquisitor (talk) 01:31, April 5, 2014 (UTC)
Unsigned Comments
Edit
Sorry, I got distracted with something IRL. First impressions are this game is awesome! - unsigned
Thanks for that Teyx, i was able to cross quite a few things off our wanted image list thanks to you. -

02:18, April 2, 2015 (UTC)
Hi again, it's me from yesterday :D We talked on chat. Any word from Tierrie yet? Roranoa Drake II (talk) 23:48, July 1, 2016 (UTC)
Re: Question in chat
Edit
Yeah I left a message on his talk before but no response...XD I understand that he's been inactive lately, that's why I've been asking for your help to contact him Roranoa Drake II (talk) 23:13, July 4, 2016 (UTC)
Community content is available under
CC-BY-SA
unless otherwise noted.