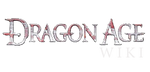 Hi, welcome to the Dragon Age Wiki! Thanks for joining! I hope that you will stick around and continue to help us improve the wiki. Please leave a message on my talk page if I can help with anything! King Cousland (talk) 17:41, June 17, 2013 (UTC)
WoT Information
Edit
Hi and thanks for all the great new information you've been adding, just don't forget to add references so everyone know where the information came from. Let me know if you have any questions.

Loleil Talk 16:38, May 2, 2015 (UTC)
Loghain's wife's name
Edit
Hey, Swampshade, do you have a link to where David Gaider said that Loghain's wife was named wrong in World of Thedas Volume 2? I want to add that to the trivia on his page, but need a reference link first. --♫ Kelcat Talk 03:54, May 19, 2015 (UTC)
Community content is available under
CC-BY-SA
unless otherwise noted.