Welcome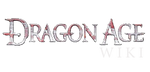 Hi, welcome to the Dragon Age Wiki! Thanks for joining! I hope that you will stick around and continue to help us improve the wiki. Please leave a message on my talk page if I can help with anything! -- D-day (Talk) 18:51, 7 June 2011
Hey i saw you asked about what happens to Sigrun and im about to do a playthrough and im stuck since i want everyone to have a good ending did you ever find out if you had to take her with you or leave her for a better ending for her?
Epilogue bug question
Hi StillAlive!
I was wondering if you could say what platform you encountered this bug on, which you mentioned in the Epilogue (Origins) article:
-Sophia (talk) 20:29, January 20, 2014 (UTC)
Source
Hey there! Could you please provide a source for the dwarven trivia you added in the Warden page? Thanks!
Edit: I should also like to mention that adding new content in pages (such as your edits here) is not considered as "minor edit". Fixing typos, spelling, or other trivial stuff can be considered as minor edits.
02:19, February 25, 2014 (UTC)
Which wiki is that? :) As for the DN source, I already have uploaded a picture of it in the wiki. Perhaps you could find Leske's quote so we could use both pictures as sources in your trivia? Cheers! 02:32, February 25, 2014 (UTC)
I'm getting the wiki staff involved
I know one of you sysops will see this, so I'm posting it here, seeing as I can't post anywhere else.
Personally, I thought the infinite ban in chat was way too harsh for what I did, but I was willing to accept that. However, I am now banned from editing the wiki until March. This is completely uncalled for, and if it is due to my behavior in chat, then that is totally unfair. I may have misbehaved in chat, but I have NEVER vandalized this wiki, and only positively contributed to it. As an admin on several wikis, I find this ludicrous.
I've already messaged the wiki staff. I may have allowed an infinite chat ban, but I am NOT okay with being blocked, even if it's not infinitely.
StillAlive (talk) 21:26, December 24, 2014 (UTC)