Welcome
[
]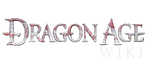 Hi, welcome to the Dragon Age Wiki! Thanks for joining! I hope that you will stick around and continue to help us improve the wiki. Please leave a message on my talk page if I can help with anything! -- D-day (Talk) 17:05, 10 January 2012
Material from official guides
[
]
Due to the nature of the official guides (i.e., content exclusive to customers), I think it might be wiser to not post the content on the wiki. It's arguable that some of the in-game content we post here is under fair use (well, somewhat), but I think posting copyrighted material from Prima might be a bit too much. If the content is rewritten so that it is not a copy/paste of the official guides, then it's fine. --D. (talk · contr) 16:14, January 17, 2012 (UTC)
ok I'll try to rewrite them then.(Sports72Xtrm (talk) 16:32, January 17, 2012 (UTC))
The Masked Empire
[
]
Hey there! Since the book isn't delivered to me yet, can you tell me in which page the University of Orlais is mentioned? I'm asking cause I need to add the exact page in a source. Thanks!

12:34, April 12, 2014 (UTC)
Query
[
]
Hey there! I would like to ask you something. Could I send my question via email? Thanks!

15:45, November 16, 2014 (UTC)
Codex entries in Haven
[
]
Hey! I have seen you adding the codex entries in Haven and just wanted to say that some weeks ago I posted a full list on the Talk:Haven#Codex_entries_.28Inquisition.29, so feel free to check there if anything else should be added to Haven page.
Another thing is regarding the songs. I don't necessarily object that you write "song codex entries", but the thing is not all songs are collected in Haven, and not all songs are collected in the inn. Could it be worth to list the songs separately after all? I know it makes the list huge though, so again this is just my opinion. <-Kewpies (talk) 12:25, December 31, 2014 (UTC)
Darktown's Deal
[
]
Hello there! I don't think it is prudent to extract information from a fictional book and present it as a fact to the wiki. It could be accurate of course, but it could be Varric's exaggeration and part of his book's plot setting for all we know. Subsequently I have moved that information to the 'Notes' section.

07:17, November 8, 2019 (UTC)
Maybe we should share some information on the Carta page as well?

12:36, November 9, 2019 (UTC)
Regarding the surface dwarves connections to them or their importance to Orzammar's trade i.e., Darktown's Deal info? Would it be in the background section or in a notes section?(Sports72Xtrm (talk) 15:19, November 9, 2019 (UTC))
I just put it in a notes section. (Sports72Xtrm (talk) 15:48, November 9, 2019 (UTC))
Preview Button
[
]
Hi! I was reviewing your changes summarized in this edit history and found myself paging through sixteen or so edits, all on the same paragraph. I would like to point out that there is a preview button at the top of the page which lets you see the edit as the page will look before actually publishing it. If it doesn't look right, one can go back to the edit screen, edit, preview and so on. This can really cut down on the number of edits we patrollers have to review and I would be grateful if you would look into it. Many thanks, DaBarkspawn (talk) 23:49, March 24, 2020 (UTC)
RE: Spam page
[
]
Thanks, resolved.
UrsuulTalkAdminDate10:19 PM Wednesday, August 19, 2020 (UTC)