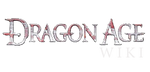 Hi, welcome to the Dragon Age Wiki! Thanks for your edit to the Spirit Healer page.
I hope that you will stick around and continue to help us improve the wiki.
Please leave a message on my talk page if I can help with anything! -- Selty (Talk) 17:15, November 9, 2009
Drakeskin
Edit
Yup, you're welcome. Could his inventory is level-dependant? I was at around level 10 when I downloaded Soldier's Peak, and level 14 or 15 when I checked and made the update; so that might have something to do with it. I'll start a new character today and check get back to you on that.
--Build a man a fire and you'll keep him warm for the night. Light a man on fire and you'll keep him warm for the rest of his life. -This isn't my real name 00:27, November 16, 2009 (UTC)
Companion bonuses
Edit
I saw that you were the one to add the bonus stats on the companion pages and added the question mark at the end. The way it seems to work is that each companion has a main stat that boosts up given a certain approval. For example, Sten has Strength. At about +25 approval, the companion receives +1 to that main stat. At 50 approval, it's +2. At 75, it's +3. At approximately 90-95 (don't know the exact number offhand), it goes to +4. The last one of each set is called "Inspired: Massive <stat name>" I wasn't really sure about what format to use to display this information, though. A123456 22:05, November 16, 2009 (UTC)
So I went in and did some real experiments. The thresholds are definitely 25/50/75/90 for the +1/+2/+3/+4. A123456 09:35, November 17, 2009 (UTC)
Plot Talents
Edit
Leliana has no plot talents. However, if you spot a question like that in an article, please remove it. Questions are for the discussion page. -- Maria Caliban 02:46, November 17, 2009 (UTC)
Community content is available under
CC-BY-SA
unless otherwise noted.