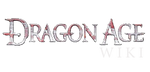 Hi, welcome to the Dragon Age Wiki! Thanks for joining! I hope that you will stick around and continue to help us improve the wiki. Please leave a message on my talk page if I can help with anything! -- D-day (Talk) 18:27, 5 August 2011
Congrats!
Edit
You are one of the winners for our recent points giveaway. Please contact Tierrie through this link and provide your email address and the platform you play on to receive the prize. Further details will be sent to your email as soon as possible. --D. (talk · contr) 22:19, August 8, 2011 (UTC)
Contest prizes!
Edit
Hey there! I checked in with the Wikia guys regarding the prize giveaway for you. This is the response I got: "I'm out of town all this week on a trip, but when I get back to the office on Monday, I'll be buying the cards and sending them out to the winners ASAP.". So it sounds like you will be receiving an email sometime next week. If you haven't heard from them by Wednesday next week email me. I will check in and see what the delay is. Cheers! -- tierrie talk contr 23:48, August 16, 2011 (UTC)
Community content is available under
CC-BY-SA
unless otherwise noted.