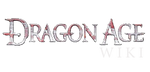 Hi, welcome to the Dragon Age Wiki! Thanks for joining! I hope that you will stick around and continue to help us improve the wiki. Please leave a message on my talk page if I can help with anything! -- D-day (Talk) 00:35, 20 March 2011
Script for DA2
Edit
Hey there! I saw your hilarious work on the forums. I would love it if you kept a copy here in your user space when you're done. That way it'll be here long after they purge those forums. You could put it at User:Rayvio/Origins DA2 Style. That way we can keep the main space wiki-like but let you keep your work here. -- tierrie talk contr 02:32, April 6, 2011 (UTC)
I think I'll probably do that. I've been keeping a backup in a text document too just in case BioWare or EA do decide to take offense.Rayvio (talk) 16:41, April 6, 2011 (UTC)
DA:O in DA2 style.
Edit
Nothing important really. I just want to say I love it. Every chapter of your story is hilarious and very entertaining. Keep up the good work. I love you =D. Hpa tqn (talk) 17:55, April 16, 2011 (UTC)
Community content is available under
CC-BY-SA
unless otherwise noted.