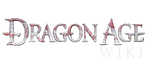 Hi, welcome to the Dragon Age Wiki! Thanks for your edit to the Talk:Skills page.
I hope that you will stick around and continue to help us improve the wiki.
Please leave a message on my talk page if I can help with anything! -- Snfonseka (Talk) 19:39, December 6, 2009
A Question About Support Points
[
edit source
]
In the post A Paragon of Her Kind point system: Explained, the point system for each king being supported is explained individually, however I was wondering if the king's end reward and the dialogue from Bandelor are influenced merely by the highest value or by the difference between them.
For example, if I had Bhelen Aeducan support of 8, and Pyral Harrowmont support of 2, would I get the XBox reward for having 8 Bhelen points, or would it be the comparison value of 6? --GrenMeera (talk) 18:05, August 8, 2018 (UTC)GrenMeera
Hello there! I am not sure that Qwinn can help you, what we can see via the toolset is always about the PC version of the game, in the Xbox it could work in the same way but it could be different. There are lots of bugs and exploits found only in the consoles or only on the PC. I think you can find out what is going on only by trial and error. 10:49, August 29, 2018 (UTC)
Community content is available under
CC-BY-SA
unless otherwise noted.