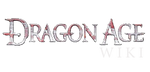 Hi, welcome to the Dragon Age Wiki! Thanks for your edit to the Dump Site page.
I hope that you will stick around and continue to help us improve the wiki.
Please leave a message on my talk page if I can help with anything! -- JoePlay (Talk) 18:24, November 22, 2009
Quests Boards
:) Just wanted to say "thanks" for putting so much work into the quest boards. You're doing a great job in keeping the place organized. - Ancestralmask 18:11, November 23, 2009 (UTC)
Re: Bot thread
Sounds good. When you're ready, just let me know what username to give bot status to, and I'll take care of it. JoePlay
(talk) 19:35, December 1, 2009 (UTC)
The Fade
Awesome job on that map, and the other maps you already made before btw ;) Please go ahead and replace any map you like. It looks great and I agree having wikia maps of our own is so much more preferable.--Mytharox 20:38, December 1, 2009 (UTC)
Community content is available under
CC-BY-SA
unless otherwise noted.