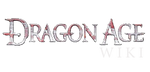 Hi, welcome to the Dragon Age Wiki! Thanks for your edit to the Forum:Is it possible to complete Urn of Ashes then come back later and fight the high dragon? page.
I hope that you will stick around and continue to help us improve the wiki.
Please leave a message on my talk page if I can help with anything! -- Loleil (Talk) 09:32, 2010 May 6
Hey there! I see that you're doing some great work on the Thaigs. If you're interested, you could even add Template:LocationTransformer to those pages and it can then be automagically included in future pages. There's an example of how that template is used at Orzammar. Cheers and keep it up! -- tierrie talk contr 18:42, September 13, 2010 (UTC)
Administrative action
Edit
Hey there! Thanks for bringing that thread to my attention. It looks like Loleil already handled it deleted the thread. She's a fast one that girl! Keep your eyes on her hands. -- tierrie talk contr 12:45, December 3, 2010 (UTC)
I took a look into your case. There's no logs of blocks on your account or the IP. You are not blocked. As far as I am concerned, it is only an offense if you were bypassing a legitimate reasonable block. You are doing neither so you have nothing to worry about. I checked your contributions and all I see are positive contributions. So I am pretty baffled as well. Try logging into your account and try editing some pages. Let me know what the error messages are so I can take a closer look at it. -- tierrie talk contr 08:10, January 27, 2011 (UTC)
It's getting weirder now. The block message changed. The content is now
"

You are currently unable to edit pages on the Dragon Age Wiki. You can still read pages, but you cannot edit or create them. Editing from Pp2009 has been disabled by Exlex for the following reason(s):


10.7.10.169 is shared IP (some anonymous networks) or open proxy uses for spam too This block has been set to expire: 08:29, January 27, 2012.

Even if blocked, you will usually still be able to edit your user talk page and contact other editors and administrators by e-mail.

Note: Click [show] on the boxes below to see more information on blocks and appealing blocks.

"

The fun facts now are:

1. I get the same message when I try to edit my talk page when being logged in, which means I am fully blocked.

2. That 10.7.10.169 actually is NOT my current IP.

I am still puzzled... --82.113.106.28 (talk) 09:01, January 27, 2011 (UTC) (who once was Pp2009)

One more thought: could it be that the creepy 10.7.10.169 is stuck somewhere in some cookie? I'll try cleaning up the temporary web stuff and see what happens... --82.113.106.28 (talk) 09:14, January 27, 2011 (UTC) (who once was Pp2009)
Community content is available under
CC-BY-SA
unless otherwise noted.