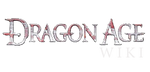 Hi, welcome to the Dragon Age Wiki! Thanks for your edit to the Forum:Should I get Awakening?? page. I hope that you will stick around and continue to help us improve the wiki. Please leave a message on my talk page if I can help with anything! -- Max21 (Talk) 10:11, June 28, 2010
Signature
Edit
I noticed you've had a bit of trouble with your signature. Since I'm not sure whether you're using a custom signature or typing it manually, I'll give you advice for both (and keep my fingers crossed that it helps). If you're typing it out manually, good news, you don't have to. All you have to do is type four tildes (~~~~) or use the signature button on top of the text box to sign and date your messages. If you're using a custom signature you obviously have more freedom, you just need to make sure it links to your user page ([[User:PinkOldShoes]]) and/or your talk page ([[User talk:PinkOldShoes]]). I hope this helps.

Loleil Talk 00:52, July 12, 2010 (UTC)
Just stoping by to say hi (LOL)
Edit
What's up, nice to meet you! PringlesXD is my name (not really) You seem to be a nice person, so keep in touch :D
ok sorry bout that sometimes i get rushed and don't thinkMarcymariehunter (talk) 22:41, August 6, 2010 (UTC)
Community content is available under
CC-BY-SA
unless otherwise noted.