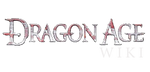 Hi, welcome to the Dragon Age Wiki! Thanks for joining! I hope that you will stick around and continue to help us improve the wiki. Please leave a message on my talk page if I can help with anything! -- D-day (Talk) 16:14, 30 January 2012
Hello there! I am just letting you know that the Community Project you signed up for is now active! Please check here for more info. Also don't forget to join us in IRC, it's important!
Yours,
20:13, December 20, 2012 (UTC)
re: Thanks
Edit
Ah, you're welcome :-) It was actually quite useful, as I found about about your fics. I've just laughed my socks off over the al-Jilani interview :DDD I guess I'll be dropping in every time I need to improve my mood :D --Ygrain (talk) 17:43, May 18, 2013 (UTC)
Community content is available under
CC-BY-SA
unless otherwise noted.