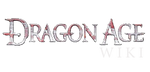 Hi, welcome to the Dragon Age Wiki! Thanks for your edit to the Forum:Name of your Dog? page.
I hope that you will stick around and continue to help us improve the wiki.
Please leave a message on my talk page if I can help with anything! -- Loleil (Talk) 14:22, 2010 April 10
Hey Peter!
I'm such a nerd...I wikipedia yesterday myself. I love mythology and love learning new things. Go Joseph Campbell and The Power of Myth. Ozena Lyn 14:02, May 28, 2010 (UTC)
Indenting
Edit
I have created a guide to indenting in my sandbox that will help with the flow of forum discussions. Please read this and use it for further discussions. Thanks. :) Max21 (talk | contr) 16:34, May 28, 2010 (UTC)
play by post rpg
Edit
Lady Kathlyn and I wondered if you might be intersted in trying the new Dragon Age RPG with us on blog.
Community content is available under
CC-BY-SA
unless otherwise noted.