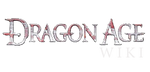 Hi, welcome to the Dragon Age Wiki! Thanks for joining! I hope that you will stick around and continue to help us improve the wiki. Please leave a message on my talk page if I can help with anything! -- Tierrie (Talk) 2010-10-25T10:25:46
Hi there. I got your message about your browser crashing. I've tested the front page on webkit, ie and firefox browsers without issues. If you could help answer a few questions I might be able to get to the bottom of it.
Which browser, and what version of it, do you use?
And you said you visited it an hour ago without issues. Do you remember if the front page changed since that time?
Has it crashed for you since then?
Do you have the error message for the crash?
Based on your second point I suspect that it is likely caused by an ad rather than the front page. However, I still want to investigate this and make sure it doesn't happen again. Cheers! -- tierrie talk contr 18:15, October 25, 2010 (UTC)
Community content is available under
CC-BY-SA
unless otherwise noted.