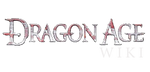 Hi, welcome to the Dragon Age Wiki! Thanks for your edit to the Shale page.
I hope that you will stick around and continue to help us improve the wiki.
Please leave a message on my talk page if I can help with anything! -- Maria Caliban (Talk) 04:32, November 13, 2009
About the Amulet of Power page
Edit
Just out of curiosity, how are you certain they were intentionally removed? Everything I found hinted that it was a bug, an oversight from trying to prevent players "refilling" the containers they were in (using the chest-farming exploit) and thus being able to get an infinite amount of them? Bioware's been completely silent on the matter. RShepard227 (talk) 20:18, March 28, 2015 (UTC)
An assumption. If this is not enough, feel free to revert me.

OLIOSTER

(talk)

20:26, March 28, 2015 (UTC)
Thank you, I wasn't sure if they had released a statement or something, or snuck in a seventh patch overnight. I'll go ahead and revert it.

RShepard227

(talk)

20:31, March 28, 2015 (UTC)

Apologies. I assume my assumptions are correct far too often. :)

OLIOSTER

(talk)

20:32, March 28, 2015 (UTC)
Community content is available under
CC-BY-SA
unless otherwise noted.