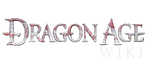 Hi, welcome to the Dragon Age Wiki! Thanks for joining! I hope that you will stick around and continue to help us improve the wiki. Please leave a message on my talk page if I can help with anything! -- D-day (Talk) 22:43, 15 March 2011
http://media.moddb.com/images/groups/1/5/4537/600d50b4_ba1a_d4cd.jpg
Don't drag me into your shit. I'm still waiting on D-Day to tell me if I did anything wrong in chat. --Mr. Mittens (talk) 15:34, September 24, 2012 (UTC)
https://images.encyclopediadramatica.se/thumb/0/07/DragonAgeNazisorTerrorists.jpg/180px-DragonAgeNazisorTerrorists.jpg --Gavin Hossel (talk) 17:25, September 30, 2012 (UTC)
Thank you --Mr. Mittens (talk) 19:36, September 30, 2012 (UTC)
Off Topic Mass Effect stuff, because I'm still banned
[
edit source
]
Interesting ME picture, not sure what that "person" in the back ground is, hopefully it will be good, Omega is certainly going to be a nice addition at least. --Springrollio (talk) 19:53, October 3, 2012 (UTC)
Also, Cliffy B left Epic, about time...--Springrollio (talk) 22:15, October 3, 2012 (UTC)
I just read that. I'm ecstatic. --Mr. Mittens (talk) 22:45, October 3, 2012 (UTC)
Please do not spam the chat (spamming links to images, then leaving). You've been banned for 24 hours for that kind of behavior. ···

d·day! 06:22, October 8, 2012 (UTC)
Ha ha. Sorry. That's what happens when you're battling insomnia. --Mr. Mittens (talk) 16:42, October 8, 2012 (UTC)
Hi Mr.Mittens, I understand the situation with Ygrain could have been stressful, but comments like this are not productive. Please bear in mind that the wiki has a code of conduct. I would encourage you to read it, and keep it in mind whenever you are commenting on other people.

Loleil Talk 00:17, January 23, 2013 (UTC)
It's me, TW6464. Are you okay man? You've been MIA for some time. And just so you know, I happen to adore mass effect!--TW6464 (talk) 12:40, January 23, 2013 (UTC)
DICK DICK, you gotta see the shit being layed into you on the ME wiki, the Assyness of the internet, and the terribleness of the Fans make all this stuff really funny. i think we broke it, also Gavin, that Dick...poor Gavin --Charles Saracino 06:06, January 24, 2013 (UTC)
This will not be removed, as it is not saying anything bad about Bioware-trolls.
wot? --Charles Saracino 06:21, January 24, 2013 (UTC)
hello, Charles.... Good to see you. And mittens, we're just wondering where you are.
Community content is available under
CC-BY-SA
unless otherwise noted.