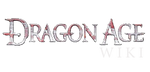 Hi, welcome to the Dragon Age Wiki! Thanks for joining! I hope that you will stick around and continue to help us improve the wiki. Please leave a message on my talk page if I can help with anything! -- Snfonseka (Talk) 23:49, October 11, 2012
MicrowaveMan, you were banned from chat for excessive (3+ pages) use of caps lock. Immediately following up with more all-caps right after being asked to stop is not the kind of friendly atmosphere we want to cultivate in chat.
Additionally, your blog post with vulgar rants and the The Duck's Fecal Matter Song is not example of the kind of edits we do not want here. With that in mind and given your recent ban, I am extending your chat ban to an edit ban for a week. -- tierrie talk contr 21:23, July 19, 2013 (UTC)
Sock puppet
Edit
Per DA:SOCK, please do not create a new account to evade your ban on the wiki. Continuing to do so will lead to a lengthier ban on your current account (MicrowaveMan). Your other account (BrutallyMurderedPrinces) has been banned indefinitely on the wiki. ···

d·day! 03:26, July 22, 2013 (UTC)
Community content is available under
CC-BY-SA
unless otherwise noted.