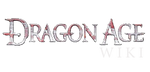 Hi, welcome to the Dragon Age Wiki! Thanks for joining! I hope that you will stick around and continue to help us improve the wiki. Please leave a message on my talk page if I can help with anything! Loleil (talk) 01:02, July 9, 2013 (UTC)
Ability pages
Edit
thank you for adding a few other ability pages. Overall, champion, necromancer, rift mage, tempest, artificer, assassin and knight-enchanter need to be done, and without anyone else's help it would have taken me forever WhisperingElf (talk) 22:39, March 18, 2015 (UTC)WhisperingElf
I would like to echo WhisperingElf's sentiments here, that was some exemplary work and on behalf of the wiki, I'd like to thank you for your contribution. I hope we can expect more of the same in the future.
-

02:07, March 20, 2015 (UTC)
Thanks. I've got a bit of time on my hands atm so I'm hoping to eventually get through all the specialisations. Rogue next, I think. Marty Silverblade (talk) 02:04, March 21, 2015 (UTC)
Community content is available under
CC-BY-SA
unless otherwise noted.