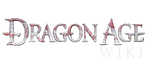 Hi, welcome to the Dragon Age Wiki! Thanks for your edit to the User blog comment:William91/Awakening Companion revealed: Mhairi/Madasamadthing-20100304021922 page.
I hope that you will stick around and continue to help us improve the wiki.
Please leave a message on my talk page if I can help with anything! -- Loleil (Talk) 17:07, 2010 March 4
Origins Equipment -> Starter Equipment in Awakenings.
[
]
Forgive me if this is in the wrong area, still new to the Wiki thing.
As Awakenings is released next week, and the fact we can't bring most of the DLC items with us, whose bringing what over with them when they import their Warden?
For my Human Noble, I'm thinking either the Juggernaut Armour Set or Wade's Superior Dragonbone Plate, with Keening Blade & Topsider's Honor.
My Mage, Reaper's Vestments & Corrupted Magister's Staff.
And I'm not quite sure what my Rogue will get....meh, I don't like my Rogue.
Anyone else going a similar route or for anything different?
Madasamadthing 01:36, March 10, 2010 (UTC)Madasamadthing
It completely fine to post something like that here, but you might like to try posting in the Forum:Game Discussion if you want a few more responses. However, I'll be playing as a rogue first and using the Felon's Coat for armour and the Rose's Thorn and Duncan's Dagger for my weapons . Loleil Talk 01:50, March 10, 2010 (UTC)
In Response to your Cailan Lousy Tactics page. Technically it was Loghain that came up with the battle tactics for that battle and from the events in the game it seemed like he wanted Cailan to lose. So he would come up with a battle plan that would work to the goal he wanted.
VenomVip7 (talk) 03:19, July 21, 2010 (UTC)VenomVip7
Thanks for the message. I appreciate your support lol. Rathian Warrior (talk) 17:28, April 27, 2012 (UTC)