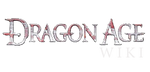 Hi, welcome to the Dragon Age Wiki! Thanks for joining! I hope that you will stick around and continue to help us improve the wiki. Please leave a message on my talk page if I can help with anything! -- King Cousland (Talk) 01:42, January 18, 2012
Hey there Lurooke :D
It's awesome that you find the idea interesting and do not mind the confusion! Me and the other staff in CoT are here to help you!
Well, the character application is submitted in the Waiting room. You fill in the appropriate application template which can be found in the "application templates" folder within the Waiting Room and then post the character as a new topic.
Every character needs to have an account and you can also create an OOC account for yourself, to use it for chatting and other fun stuff.
Every information you might need is in the "Enter" area and "Basics" at the very top of the main page. If you'd like come and say hi in the cbox. All the people are friendly there and we can help asnwering your questions the moment you'll ask them.
I'll be glad meeting you there and rping with you :D
Please if you have any questions do not hesitate to ask!
-Filly
Varric blog
Edit
Hi there, I didn't notice that you'd already uploaded a blog featuring the recent Varric trailer before I went ahead and uploaded mine. Since you didn't tag your blog with the news category, I was wondering whether you want me to go ahead and take my blog down and yours can take its place? First come, first served, after all


King Cousland | Talk   18:50, November 11, 2014 (UTC)
Community content is available under
CC-BY-SA
unless otherwise noted.