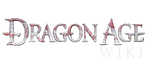 Hi, welcome to the Dragon Age Wiki! Thanks for your edit to the Talk:Morrigan page.
I hope that you will stick around and continue to help us improve the wiki.
Please leave a message on my talk page if I can help with anything! -- Maria Caliban (Talk) 19:08, November 15, 2009
Hee Thanks for you comment on my blog. I;m happy that i'm not the only one who thinks like this. Giranta (talk) 09:38, August 16, 2010 (UTC)
"I would be a powerful Tevinter Magister, I would find a way to become the Archon. I would abolish the Chantry, and restore the Temples of the Old Gods. I would then consolidate our power, slaves who choose to enlist in the Legions would be given their freedom, and pensions provied to their families, thus restoring a great portion of our military might. I would unleash the full force of our might and finally wipe the Qunari out. Then I would turn my gaze south to reconquering the rest of Thedas, and restoring our glorious Imperium."...Are you and I the same person?????--Archon Gaius Lucius Vindicus Caesar III (talk) 23:20, September 18, 2011 (UTC)
Community content is available under
CC-BY-SA
unless otherwise noted.