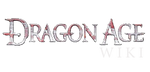 Hi, welcome to the Dragon Age Wiki! Thanks for joining! I hope that you will stick around and continue to help us improve the wiki. Please leave a message on my talk page if I can help with anything! -- Snfonseka (Talk) 14:37, April 4, 2011
Just a heads up about videos.
Edit
The Admins don't allow videos to be cited material in articles, against wiki policy and all. Moreover, there was no need to make a second citation to the codex entry of the Qun on the page Ashkaari Koslun simply because there is already a link on the page that leads to said codex entry. Balitant (talk) 10:25, April 18, 2011 (UTC)
Oh! Thank you for telling me! Sorry about that, hehe. I'll keep that in mind for the future :)--Kuzzzzco (talk) 20:25, April 18, 2011 (UTC)
The Unspoken Word
Edit
Hey there! You've added Codex entry: The Unspoken Word on the wiki last year, but I never got it, and it's been tagged for missing information for quite a while. Do you remember if you extracted the text from the talk table or did you actually get it in-game? ···

d·day! 22:00, May 14, 2012 (UTC)
Community content is available under
CC-BY-SA
unless otherwise noted.