Welcome
[
]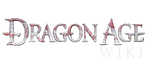 Hi, welcome to the Dragon Age Wiki! Thanks for joining! I hope that you will stick around and continue to help us improve the wiki. Please leave a message on my talk page if I can help with anything! -- Snfonseka (Talk) 07:40, October 7, 2012
Removing forum posts
[
]
Please do not remove other user's posts on the forums. Continuing to do so could result in a ban.

King Cousland | Talk   15:19, October 16, 2012 (UTC)
Companion image vote
[
]
Hi, I noticed you participated in Forum:Time for new and improved Inquisition companion images!, but haven't voted yet. Voting will be closing within the next couple of days, so if you'd like to have a say on the final options, please drop by.

Loleil Talk 23:10, April 5, 2015 (UTC)