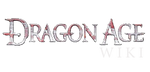 Hi, welcome to the Dragon Age Wiki! Thanks for joining! I hope that you will stick around and continue to help us improve the wiki. Please leave a message on my talk page if I can help with anything! -- Snfonseka (Talk) 08:20, September 17, 2011
News Posts
Edit
I'd be happy to post it for you, but since it's your news, I thought it better if I tell you how to post it. On your talk page go to Blog > Create Blog Post > Put in your text. In order to get it on the front page put these into the category sections:
News
Dragon Age II news
September 2011 news
If you can't get it to work, I'll be happy to do it, but just wanted to teach you. Xelestial (talk) 03:42, September 25, 2011 (UTC)
Pleased to be of help! Xelestial (talk) 14:56, September 25, 2011 (UTC)
Community content is available under
CC-BY-SA
unless otherwise noted.