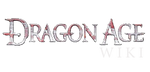 Hi, welcome to the Dragon Age Wiki! Thanks for joining! I hope that you will stick around and continue to help us improve the wiki. Please leave a message on my talk page if I can help with anything! -- D-day (Talk) 21:15, 24 March 2012
Signing your posts
Edit
Hey! In case you were unaware, when you add content to talk pages and forums that have open discussion, you should sign your posts by typing four tildes ( ~~~~ ) at the end of your comment. You may also click on the signature button

located above the edit window. This will automatically insert a signature with your username or IP address and the time you posted the comment. This information is useful because other editors will be able to tell who said what, and when. Thank you.
Edit warring
Edit
Your recent edits on The Ream-Ward and Warden Commander Armor Set qualify as edit warring—which, after more than three revert (within 24 hours or by gaming the system), you may be temporarily blocked per DA:3RR. This is regardless if you are right, unless you are complying with our guidelines and policies (although I'd suggest to cease and contact an administrator to handle this). You are encouraged to use the article's talk page or contact the contributor(s) engaging the edit war.. --D. (talk · contr) 02:59, April 13, 2012 (UTC)
Community content is available under
CC-BY-SA
unless otherwise noted.