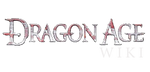 Hi, welcome to the Dragon Age Wiki! Thanks for joining! I hope that you will stick around and continue to help us improve the wiki. Please leave a message on my talk page if I can help with anything!  tierrie talk contr 21:23, April 25, 2013 (UTC)
I put a new statistical trivia on Leliana's page and I'd like to do the same on Alistair's page, but his page is secured. I rather remain anonymous, so I don't make accounts, but You can edit this page, so I ask you for putting trivia "Alister is a companion, who appears in the biggest number of the series' media".78.8.141.230 (talk) 06:47, May 18, 2013 (UTC)
Thank you.78.8.141.230 (talk) 09:59, May 18, 2013 (UTC)
Hey there! Thanks for your edits :-)
I just wanted to ask you to not write <!--- example --> in the wiki articles (unless it is necessary). If some parts are missing, you have questions, etc please use the talk page to address them where everyone can check them out and respond to. Furthermore please don't use lots of space between paragraphs. Cheers!
10:15, May 19, 2013 (UTC)
Yeah no worries. If you have any question feel free to send me a message in my talk page ;-) 10:33, May 19, 2013 (UTC)
Community content is available under
CC-BY-SA
unless otherwise noted.