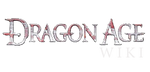 Hi, welcome to the Dragon Age Wiki! Thanks for joining! I hope that you will stick around and continue to help us improve the wiki. Please leave a message on my talk page if I can help with anything! -- D-day (Talk) 17:34, 29 April 2011
perhaps worth attention
Edit
Hello, I'm mot sure to what extent you intend to be active at the ME wiki, but here is something you might want to check --Ygrain (talk) 13:04, November 26, 2012 (UTC)
Oh, you're always welcome - how could I not include my favourite reviewer ;-) Besides, I do believe the news needs to spread --Ygrain (talk) 08:31, November 27, 2012 (UTC)
again. --Ygrain (talk) 17:51, January 5, 2013 (UTC)
Project Aeducan
Edit
Hello there! I am just letting you know that the Community Project you signed up for is now active! Please check here for more info. Also don't forget to join us in IRC, it's important!
Yours,
20:16, December 20, 2012 (UTC)
This is probably a bit sudden. Nevertheless, I gathered you're going to follow in the footsteps of Ygrain and write your own fanfiction, based on your comments on her work (which is undeniably excellent.) I wish you luck and if you're interested in someone to preview/review your work to provide feedback, I would gladly volunteer for this role, both because it's fun and because the general image of fanfiction seems to be in need of improvement. I'm already acting as a beta-reader for one fanfiction series here and you're more than welcome to write a review if you decide to check it out. :)
Best regards. 4Ferelden (talk) 12:29, March 23, 2013 (UTC)
Just checking
Edit
if you didn't miss my reply on my talk page? I never know if I should reply on the same pag or on the poster's :-) --Ygrain (talk) 14:47, June 3, 2013 (UTC)
Just seen you edit, so I thought to pop in to say hello :-) --Ygrain (talk) 19:26, July 1, 2013 (UTC)
And just as I needed a kind smile, too! If I were a poet worth a damn, I would write a few couplets of gratitude to celebrate your impeccable timing. (Seriously, it's been one of those days.) But, until such time as the restless spirit of John Donne possesses me, I will have to, instead, simply say, thanks. It always brightens my day to hear from you. HELO (talk) 20:52, July 1, 2013 (UTC)
Venatori Question
Edit
May I ask why you deleted that section about the demons and binding from the Venatori article? -

04:59, December 18, 2014 (UTC)
Community content is available under
CC-BY-SA
unless otherwise noted.