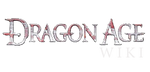 Hi, welcome to the Dragon Age Wiki! Thanks for your edit to the Forum:Is it just me? page.
I hope that you will stick around and continue to help us improve the wiki.
Please leave a message on my talk page if I can help with anything! -- Loleil (Talk) 16:08, 2010 April 12
=>and also, what the hell are drow??
Edit
Read "The Crystal Shard" By R.A. Salvatore. It is properly The best book of Forgotten Realms featuring the most famous drow. If any book from FR were ever to me made into a movie this would be the one. (seriously read it, its a very good book)-rphb- (talk) 20:38, August 16, 2010 (UTC)
Community content is available under
CC-BY-SA
unless otherwise noted.