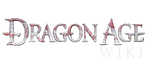 Hi, welcome to the Dragon Age Wiki! Thanks for joining! I hope that you will stick around and continue to help us improve the wiki. Please leave a message on my talk page if I can help with anything! -- D-day (Talk) 01:38, February 23, 2011
Hello Godisme ;)
You're right, I'll have to create a new one, sorry. But ultimately, the image of Fenris must be replaced, it has not the same format as the other images and its quality can be improved by taking a screenshot of the game and not an image trailer.
Well, I wish you good evening, and glad I could talk to a fan of Bleach (I love Kuchiki Byakuya ;)). See soon my friend! Itachou [~talk~] 19:13, April 5, 2011 (UTC)
Your code in MediaWiki:Common.js] for the definition of the WikiaScriptLoader is missing a close bracket. -- tierrie talk contr 11:00, December 3, 2011 (UTC)
No problem. Glad it works for you. Remember to leave me the credit in the Help:Portal page. And, if you read Help:Portal, I would appreciate feedback as to what I could have explained better. That'll help me help others in the future. Cheers! -- 

tierrie

 talk contr 08:30, December 8, 2011 (UTC)
When I last looked at Monobook it had a black on black. We run into these issues time and time again when Wikia decides to change some sort of styling on their end. I'm going to have to look at a color fix for this within the next few days. -- tierrie talk contr 07:24, January 14, 2013 (UTC)
Community content is available under
CC-BY-SA
unless otherwise noted.