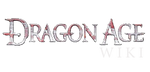 Hi, welcome to the Dragon Age Wiki! Thanks for your edit to the The Attack at Nightfall page.
I hope that you will stick around and continue to help us improve the wiki.
Please leave a message on my talk page if I can help with anything! -- Loleil (Talk) 08:29, 2009 November 22
Removing my work.
Edit
Don't just go and remove my work. I accept that you have your own opinion of what you like, but I have mine. If you want to discuss about that fine. But don't just undo the work I put into this wiki. Like I told you before, if you want to have a discussion about it and what should or should not get an own page, do so on the wiki forum and I will follow any decisions our admins make. But please stop removing my work without warrant.--Mytharox 23:47, December 5, 2009 (UTC)
Thank you Galith.--Mytharox 00:01, December 6, 2009 (UTC)
Re: Help with The Calling
Edit
No problems! Tinni (Talk) 01:02, April 4, 2010 (UTC)
A missing child quest
Edit
Heh you mentioned in the discussion you gave 100g for Kaitlyn, so what happens in the epilogue?
Cheers, CY
Community content is available under
CC-BY-SA
unless otherwise noted.