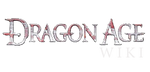 Hi, welcome to the Dragon Age Wiki! Thanks for your edit to the Sten page.
I hope that you will stick around and continue to help us improve the wiki.
Please leave a message on my talk page if I can help with anything! -- Loleil (Talk) 07:47, 2009 December 3
Blood Mage
Edit
For Blood mage and the dialog you can have there, I wanted most of it at one spot, it was at the desire demon and at blood mage and at the quest itself. So I centralized it, perhaps a bit to much ;) I agree it's handy to know only the warden can unlock it, so I will put that note back and point for details how to and why to the quest itself.--Mytharox 12:58, December 7, 2009 (UTC)
Re: Riordan
Edit
Hmm I'll leave a message on the talk page, thanks for letting me know. Loleil 00:20, December 26, 2009 (UTC)
Your question to me...
Edit
Concening the unlocking the Blood Mage, I re-posted that in the discussion area instead of the main page do to the fact that I read it somewhere without testing it and posted it. When I got there with a rogue character, it didn't work. Maybe the character has to be a mage, or maybe it doesn't work for ps3. I don't know. Sorry for the confusion
Community content is available under
CC-BY-SA
unless otherwise noted.