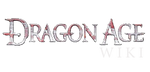 Hi, welcome to the Dragon Age Wiki! Thanks for joining! I hope that you will stick around and continue to help us improve the wiki. Please leave a message on my talk page if I can help with anything! -- D-day (Talk) 02:36, 24 December 2012
DA:I Dialogue
Edit
Thanks for the link! I'm not working on the dialogue myself just yet, we've got a bunch of other people working on it. But this will definitely help--especially since I have a bad habit of playing without subtitles.

--♫ Kelcat Talk 22:37, November 28, 2014 (UTC)
Talk Page
Edit
Also its generally considered pretty poor form to pose a discussion question on a talk page, then go immediately just go do whatever one wants without giving the discussion time to run its course. -

HD3 (Talk) 03:35, April 26, 2015 (UTC)
Community content is available under
CC-BY-SA
unless otherwise noted.