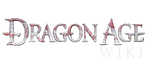 Hi, welcome to the Dragon Age Wiki! Thanks for joining! I hope that you will stick around and continue to help us improve the wiki. Please leave a message on my talk page if I can help with anything! -- Maria Caliban (Talk) 17:38, February 21, 2011
Hey Faye, would like to extend my thanks for knowing the true character behind Oberyn Martell. I had been saying the exact same thing, and it just fell upon deaf ears. Having read the books too, it hurt me that someone could say that someone with illegitimate children will treat their children bad, or be disadvantaged, especially in a medieval world where it's common, at least in Dorne they value them. Again thanks, and cannot wait for Winds of Winter, when it does get released XD.

05:39, June 9, 2014 (UTC)
Hi! As a result of the vote, the trial was just unsuccessful and so the message wall was disabled.

Loleil Talk 04:02, July 30, 2014 (UTC)
Community content is available under
CC-BY-SA
unless otherwise noted.