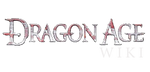 Hi, welcome to the Dragon Age Wiki! Thanks for your edit to the Apprentice Quarters page.
I hope that you will stick around and continue to help us improve the wiki.
Please leave a message on my talk page if I can help with anything! -- Zoev (Talk) 02:32, February 1, 2010
Np, I try to keep an eye out and editors like yourself who edit/contribute often and truly add to the wiki community, I kinda have an idea of what your going for (or hopefully most of the time). I hope to continue to see your edits and contributions, if you need any assistance or help drop me a line, if I can't help I can at least put you in the right direction

.  Hollowness | Talk | Contr 02:14, February 26, 2010 (UTC)
Great job
Edit
Awesome, awesome, awesome job on all the quest articles you're creating! The help is much appreciated! --♫ Kelcat Talk 06:04, November 24, 2014 (UTC)
Too kind - wish I would have quick ways to fill in all the details (rewards, acquisition of quests etc).. but oh well, I'll do what I can and hope for someone else with data dumps from the game to fill the blanks. Anyways, thank you again, and reach out if you need an extra pair of hands for anything in particular. FR (talk) 12:19, November 24, 2014 (UTC)
Community content is available under
CC-BY-SA
unless otherwise noted.