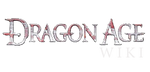 Hi, welcome to the Dragon Age Wiki! Thanks for your edit to the Forum:Question about Thedas page.
I hope that you will stick around and continue to help us improve the wiki.
Please leave a message on my talk page if I can help with anything! -- Selty (Talk) 16:00, 30 May 2009
Signature testing. I can't get my name to show it seems. Or is that because I am in my own talk page?
--The Rhynn Lanthorn Brigade - an upcoming DA modding group. 19:20, 24 July 2009 (UTC)
I'd wondered who Shartan was, as the "Canticle of Shartan" is my favourite of the canticles we have on the Chant of Light page. Thanks for the new info and congrats on your first page

. Loleil 10:32, 12 August 2009 (UTC)
I usually prefer others do it because my English skills aren't that great, but it's a wiki after all, someone will correct it if needed :)
Elvhen Veluthil 11:42, 12 August 2009 (UTC)
Community content is available under
CC-BY-SA
unless otherwise noted.