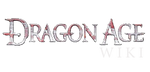 Hi, welcome to the Dragon Age Wiki! Thanks for joining! I hope that you will stick around and continue to help us improve the wiki. Please leave a message on my talk page if I can help with anything! -- Loleil (Talk) 21:24, 19 October 2011
Re:The Silent Grove
Edit
I realise that, but the Blight broke out in 9:30, five years after Maric's original disappearance. He could have died in those five years, or he may still live to this day, but until we know for certain it's speculation, which is disallowed in articles.

King Cousland | Talk   22:46, September 3, 2012 (UTC)
Community content is available under
CC-BY-SA
unless otherwise noted.