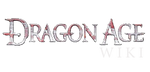 Hi, welcome to the Dragon Age Wiki! Thanks for joining! I hope that you will stick around and continue to help us improve the wiki. Please leave a message on my talk page if I can help with anything! -- King Cousland (Talk) 13:49, April 8, 2012
Spoiler Tags
Edit
Hi) I noticed that you removed some spoiler tags. I restored them, as they are there for a reason, and I kindly ask you to refrain from deleting them in future unless clearly redundant.
I also made the tags shorter on both pages in question. If their appearance was the reason for you deleting them, you could have added "style=short" to the tag instead (see Dwyn for an example). Asherinka (talk) 10:06, May 15, 2012 (UTC)
Err, I'm able to click on a spoiler tag, and that is enough to see what is hidden. You are the first person who reports that it doesn't work, actually. It seems to be a problem on your side. Asherinka (talk) 17:13, May 15, 2012 (UTC)
Re Search
Edit
I think this link might help) Asherinka (talk) 08:44, June 21, 2012 (UTC)
OK, that allows me to click the magnifying glass and go directly to the thing searched for if I exactly match the title. However, it doesn't restore the "list of topics" feature that I used to get when typing the first few characters.
Community content is available under
CC-BY-SA
unless otherwise noted.