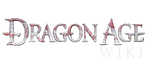 Hi, welcome to the Dragon Age Wiki! Thanks for joining! I hope that you will stick around and continue to help us improve the wiki. Please leave a message on my talk page if I can help with anything! D-day (talk) 06:30, October 23, 2013 (UTC)
Heroes of Dragon Age images
[
edit source
]
Hello, I see that you've been adding many excellent images from Heroes of Dragon Age to the wiki. Have you seen Zevran in the game? If so, would you please post his image as well? Having seen that all other DA:O love interests are in the game, I'm very curious to see if he is there too. Thank you very much! LadyAeducan (talk) 01:39, October 27, 2013 (UTC)
I have not seen Zevran yet, but I assume he is there somewhere, as so far him, Shale, and the Awakening guys (except Anders) are the only companions I have not yet seen--CountSilvershroud (talk) 02:37, October 27, 2013 (UTC).
Thanks, CountSilvershroud. LadyAeducan (talk) 00:25, October 29, 2013 (UTC)
Community content is available under
CC-BY-SA
unless otherwise noted.