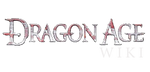 Hi, welcome to the Dragon Age Wiki! Thanks for your edit to the File:Castle Cousland image.jpg page.
I hope that you will stick around and continue to help us improve the wiki.
Please leave a message on my talk page if I can help with anything! -- JoePlay (Talk) 00:35, November 6, 2009
Hey, thanks for getting the images uploaded. If it's not too much trouble, each craft/item is getting it's own page. Could you also modify the individual pages to use the icons you uploaded for the items. I'm about to log off for the day, but if you don't have the time I can always do it tomorrow, only takes 20 seconds.
Thanks --AshleyJames 15:19, November 11, 2009 (UTC)AshleyJames
Community content is available under
CC-BY-SA
unless otherwise noted.