Welcome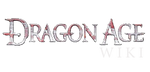 Hi, welcome to the Dragon Age Wiki! Thanks for joining! I hope that you will stick around and continue to help us improve the wiki. Please leave a message on my talk page if I can help with anything! -- D-day (Talk) 23:53, 24 June 2012
Alys
Her page is looking great! I love the Warden armor on her! WardenWade (talk) 01:51, August 8, 2012 (UTC)
Robes
No problem. Nice job ;) -- tierrie talk contr 01:39, August 9, 2012 (UTC)
New Avatar
I like Alys' new look! The hair and robe mods look great!--WardenWade (talk) 04:10, September 23, 2012 (UTC)
Project Aeducan
Hello there! I am just letting you know that the Community Project you signed up for is now active! Please check here for more info. Also don't forget to join us in IRC, it's important!
Yours,
20:16, December 20, 2012 (UTC)
Hey!
Hey Circle Mage, I really like your work around the wiki, congrats! I just want to ask you to not add extra space between paragraphs in an article as this is not a practice which is followed in this wiki. Thanks!
23:58, June 7, 2013 (UTC)
Community content is available under
CC-BY-SA
unless otherwise noted.