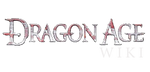 Hi, welcome to the Dragon Age Wiki! Thanks for your edit to the Mabari War Dogs page.
I hope that you will stick around and continue to help us improve the wiki.
Please leave a message on my talk page if I can help with anything! -- Selty (Talk) 03:30, 21 May 2009
Now are you a bot or is that you just using that annoying template? God I hate it when people use templates :P Cheeseslayersmu 03:32, 21 May 2009 (UTC)
Welcome, then
Edit
First it was JoePlay who was the welcoming bot, but then someone changed it to my name for some reason. A welcome template is a good idea in my opinion. We can;t keep track of EVERYONE who comes on here. Welcome!
WELCOME!
Happy? (Btw this is Lucy_Glitter) --Selty 06:27, 21 May 2009 (UTC)
Welcome templates are good and useful, they are just annoying to me. Regardless, it makes sense/is practical to use welcome templates.Cheeseslayersmu 04:13, 8 July 2009 (UTC)
Ahh yes, I have no idea how to makes template tables. :/ --Selty 08:34, 31 May 2009 (UTC)
Please inform me of all vandalisms made on this wikia. I will ban the users. --Selty 08:04, 5 June 2009 (UTC)
It wasn't really a major vandalism, just him messing with the quotes section of dog. Worth a warning, but not a ban.Cheeseslayersmu 15:01, 5 June 2009 (UTC)
Saw that after I posted :P Well just letting you know anyway. --Selty 01:20, 6 June 2009 (UTC)
Community content is available under
CC-BY-SA
unless otherwise noted.