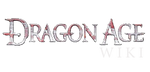 Hi, welcome to the Dragon Age Wiki! Thanks for joining! I hope that you will stick around and continue to help us improve the wiki. Please leave a message on my talk page if I can help with anything! -- Loleil (Talk) 11:36, 30 April 2011
Your Wii
Edit
Did you try getting it cleaned? It is slightly pricey, around $50 at least, so if you don't play it as much it might not be worth it.
My Wii stopped reading discs, too, and I used to Brawl like a nutcase, and Metroid Prime: Trilogy came out, so I had it cleaned. Set me back a 100 (went the Nintendo way...shouldn't have) and they reset my Wii, so I had to replay Brawl to unlock everything, but it was worth it...for MPT alone. Quirkynature (talk) 05:55, July 11, 2011 (UTC)
Vandalism to the Home Page
Edit
I wanted to thank you for your diligence in reverting edits made by User:Glenn130996. The user has been banned for a month. Regards,

King Cousland | Talk 14:06, August 14, 2011 (UTC)
Community content is available under
CC-BY-SA
unless otherwise noted.