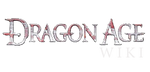 Hi, welcome to the Dragon Age Wiki! Thanks for your edit to the How many "endings" for achivement? page.
I hope that you will stick around and continue to help us improve the wiki.
Please leave a message on my talk page if I can help with anything! -- Snfonseka (Talk) 19:02, December 1, 2009
Dueling Loghain with Dog
Edit
You can't Eamon says: "Warden no, the fate of Ferelden cannot be decided by your dog. Anyone with a spare ham-bone could buy his allegiance. You can't fight him with Shale either. --Warden Of The Dales 22:21, January 1, 2010 (UTC)
Actually yes you can with Shale. I did it. He says it may be a bit unfair, but he'll accept it. Maybe it depends on how many votes you get? AbsolutGrndZer0 (talk) 04:13, September 8, 2010 (UTC)
Talk Pages
Edit
Hello! Just a heads up, the talk pages are more intended for just discussing the article and its structure and material etc etc. If you want to open lore based discussion or theories, you'll get a much wider audience and range of responses in the forums. -

02:36, November 14, 2014 (UTC)
Ah, okay thanks! I'll remember that.
Community content is available under
CC-BY-SA
unless otherwise noted.